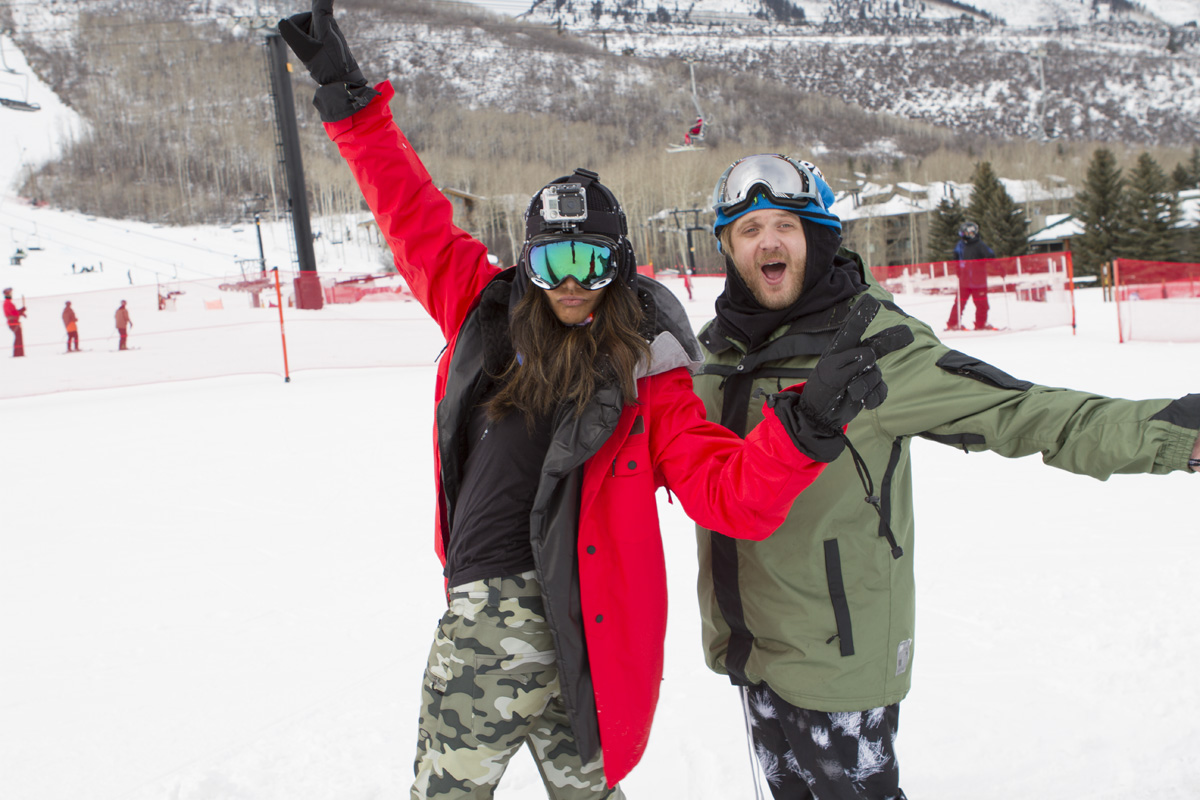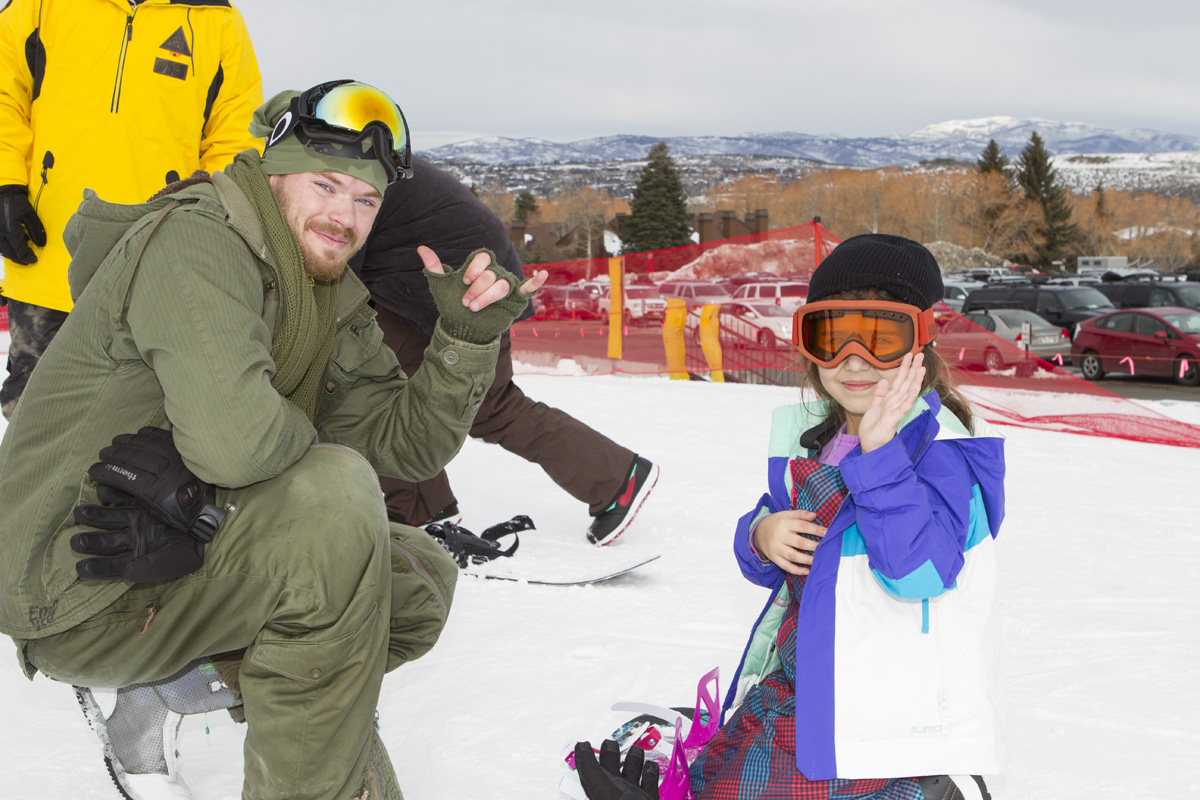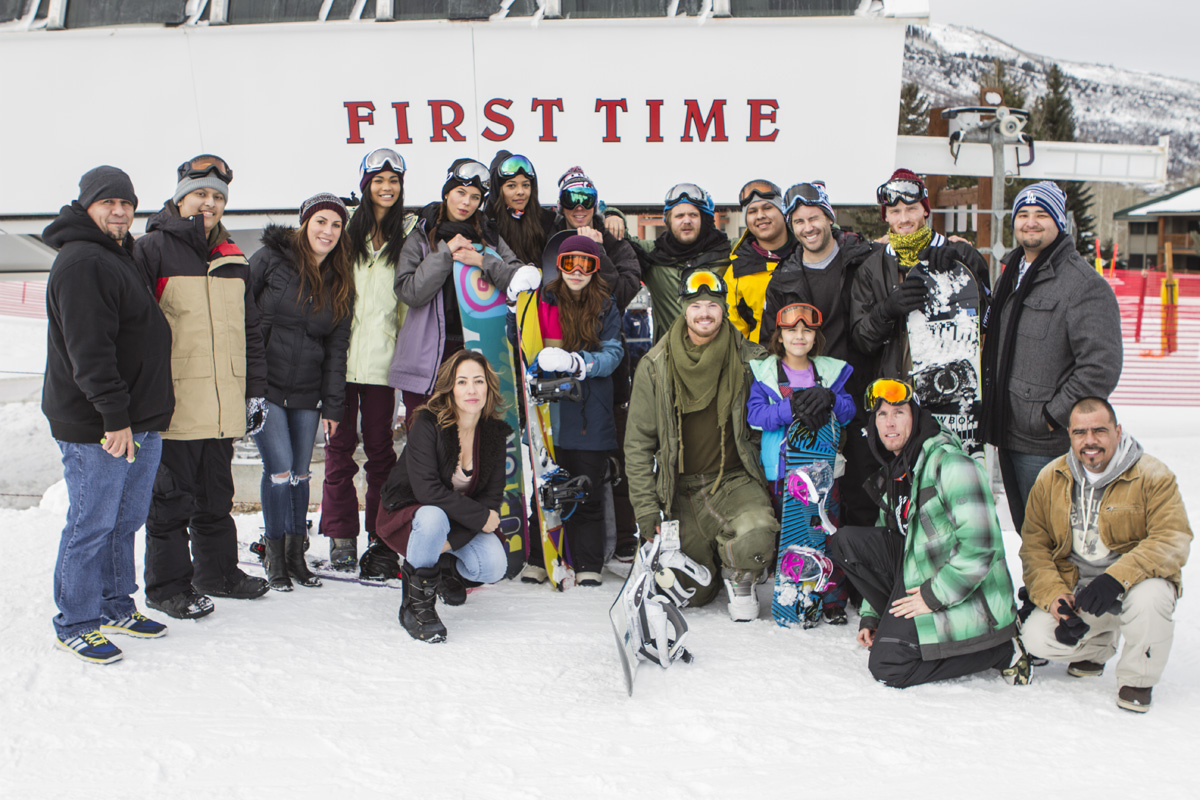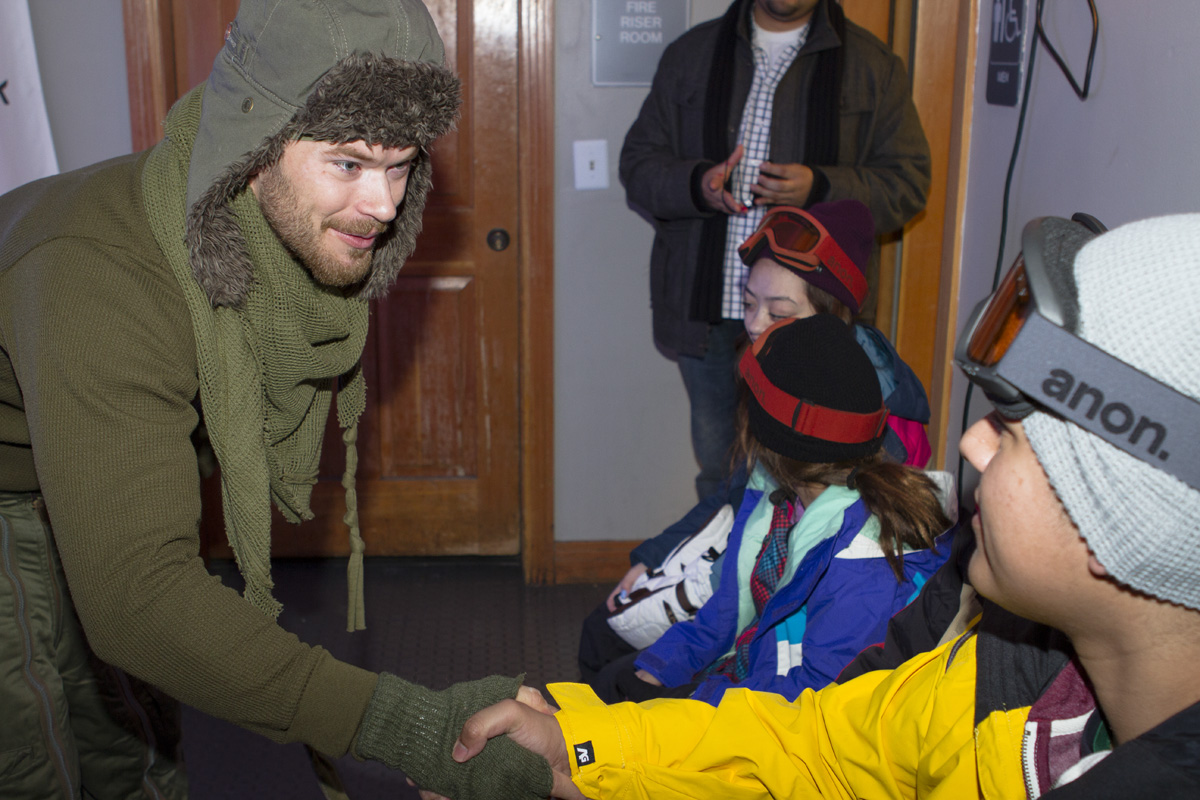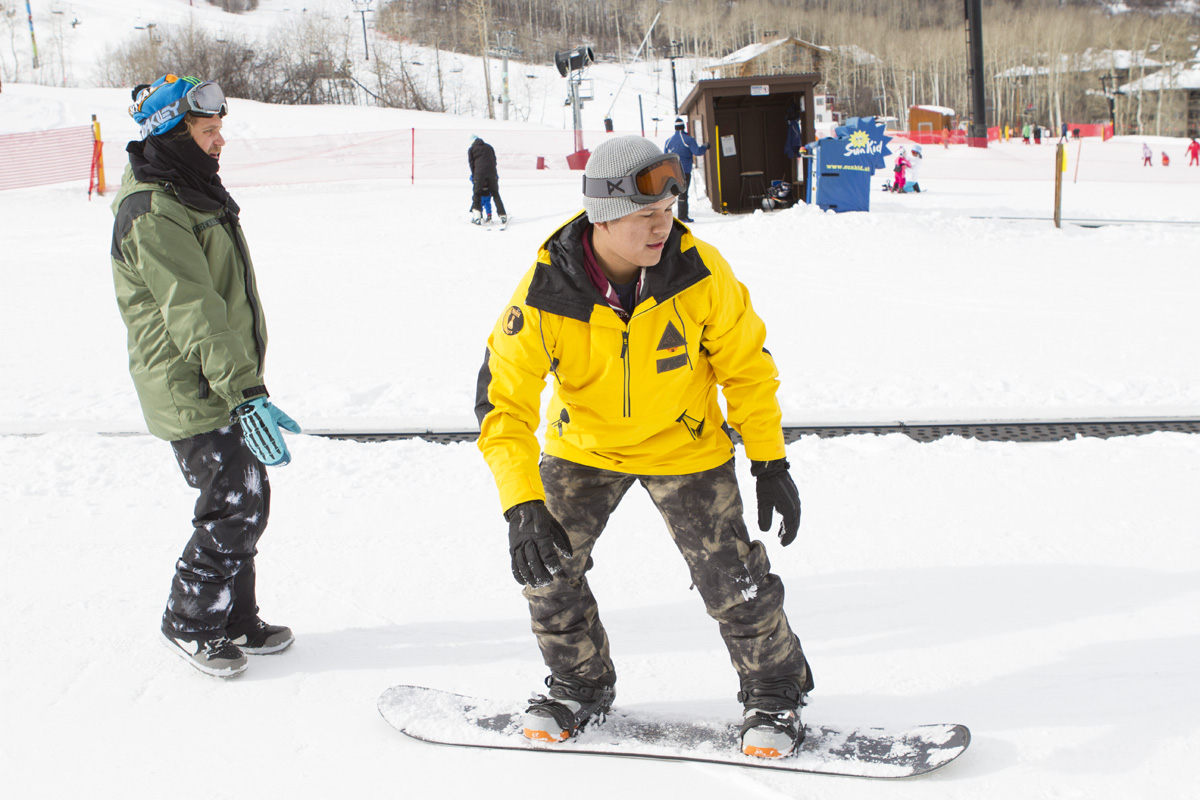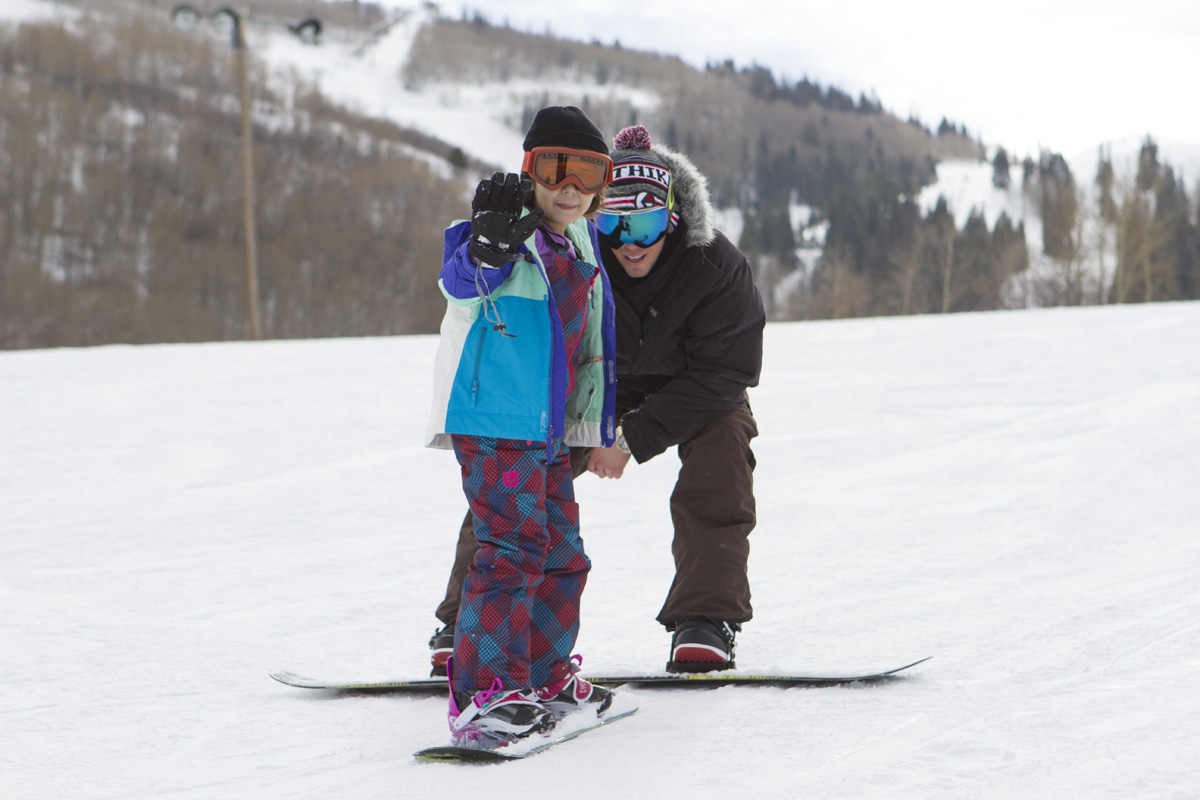 On Friday, January 23rd the teams from Learn to Ride and Find Your Grind got together to teach four kids from Coachart how to get their shred on at Park City Resort. Valerie, Hailey, Josh and Erik were given an amazing opportunity to learn how to snowboard from professional Dingo, as well as celebrities Kellan Lutz and Chanel Iman.
"Our participation with Learn to Ride went above and beyond our expectations for this year's Sundance," said founder and owner of Find Your Grind Foundation, Nick Gross. "The experience of working with chronic illness kids on the mountain was huge for the Find Your Grind Foundation and was a great building block for everything we stand for at FYGF. The celebrities and professional athletes that were associated with LTR supported the event in such an incredible manner and produced a successful event, but most importantly, created a once a lifetime moment for the kids."
The day kicked off with the kids getting kitted out with Burton apparel from head to toe, literally. Then once they were outfitted it was time to get them strapped into their own board set-ups and hit the slopes with Dingo. Each of the kids took to snowboarding with big smiles and were linking turns literally within an hour of their coaching sessions. However the real stand-out was little Hailey, who even went up on the lift to take runs with Dingo and founder of Learn to Ride, Jeremy McCassy.
Kellan and Chanel joined the fun as well to take laps with the kids and team members of the Learn to Ride program, both Kellan and Chanel were seen ripping all around Park City late into the afternoon sun - media coverage to be posted in an upcoming blog post soon.
Above is a slideshow that highlights some of the photos from our day on-hill, all photographs are courtesy of Matthew Murray from Learn to Ride.
Big thanks to the teams at Find Your Grind Foundation (Nick Gross and Eric Baker), Learn to Ride (Jeremy McCassy and Kellen O'Keefe), Coachart and Keek, as well as everyone that has supported this great event for so many years.